12
Archived Posts from this Category
Posted by baracoa on 28 May 2013 | Tagged as: 12, Alki Beach Parties: Casino on Cardboard, Cuba, Culture, Events, Instruction, Kick Me !! (the poster), Library Post of the Week, Music, Photos, Social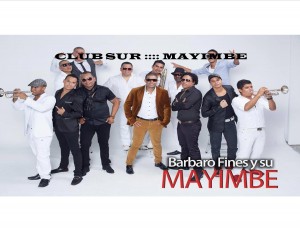 OK So this is the ONE we have ALL been Waiting FOr for a longggg TIME…
BArBaro Fines y su MAYIMBE… Cuba de Peru !!!!
The Hottest Band in Most Demand in the Cuban Salsa World.
Playing World Wide we Got Them for One Night In Seattle !!
A Lttile Bayo on Barbaro Fines
BARBARO FINES FORTES Edad: 29 años Función: Director, compositor, arreglista y pianista Lugar Nacimiento: La Habana País: Cuba
Orquestas anteriores: Bakuleye, La Charanga Forever, Alain Daniel, La Rebambaramba, Moneda Dura, Issac Delgado, Paulito F.G, Los Conquistadores de la Salsa, La Caro Band.
DJ BAracoa ..Esta Bueno YA !!!!
$22.50 In Advance
Brown Paper Tickets
http://www.brownpapertickets.com/event/395971
$30 at the door
$40 VIP (For fanatics only!) Get access to our VIP lounge where the artist will be hanging out and taking pictures with you and your friends.
Doors open at 9:30pm (Cuban dinner available for purchase)
Tables and booth are available only for dinner reservations and VIP tickets holders. Make your reservation in advance and get the best spots. Call 206-682 7557 from 11:00am to 4:00pm Mon, Tue, Wed and until 7:00pm on Thu and Fri
Doors open at 9:30pm
Dancing starts at 10:00pm
MAyimbe at 11:00PM
21 and Over w ID
For more information or to make a reservation call (206) 682-7557