Posted by baracoa on 27 Jan 2011 at 08:21 pm | Tagged as: Cuba, Culture, Events, Music, Practice, Social
THE HOT SPOT !!!! EVERY SATURDAY !!!!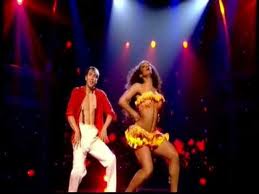 The CLoSest You'LL CoMe to HaVana in SeatTle. !!
Hot Salsa and Bachata Dancing untill your feet hurt!
No Cover…(you can't find that) and great dance floor. The Music is KILLER!
Free Dance Lesson @ 10Pm with Carlos Lazo de Cuba (Havana principal)
Selanas – 1715 N 45th St Seattle WA (N 45th St & Wallingford Ave N)
We are offically the best dance spot for Saturday Nights – ask anyone !!
La gente viene sin pesar. Tenemos la mejor música en Seattle para baile. Come and see for yourself. 21 w/ID no cover….
Leave a Reply
You must be logged in to post a comment.