Posted by georgia on 30 Jul 2008 at 08:13 pm | Tagged as: Alki Beach Parties: Casino on Cardboard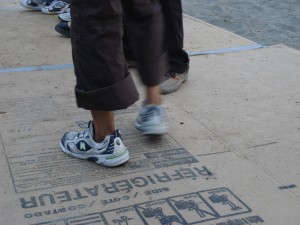 Join us tomorrow night (Thurs, July 31st) for the weekly Summer Casino on Cardboard:  Alki Beach Party.  We start up at 7pm.  More details can be found in the category to the right.
RAIN PLAN:  There is a chance of rain for tomorrow.  If we need to cancel, we'll post on the website, so check back.
SUPERSONES UPDATE:  I have been in contact with the SuperSones in regard to playing for us one Thursday night acoustic on the beach.  They have some conflicts to contend with, and hope to try to play once.  I'll be in touch.
Georgia
Leave a Reply
You must be logged in to post a comment.